With the approach of the Winter Olympics, people' enthusiasm for ice and snow sports is increasing. Today, the editor recommends several good places to enjoy the joy of ice and snow sports in the city!

1. Olympic Forest Park Ice & Snow Carnival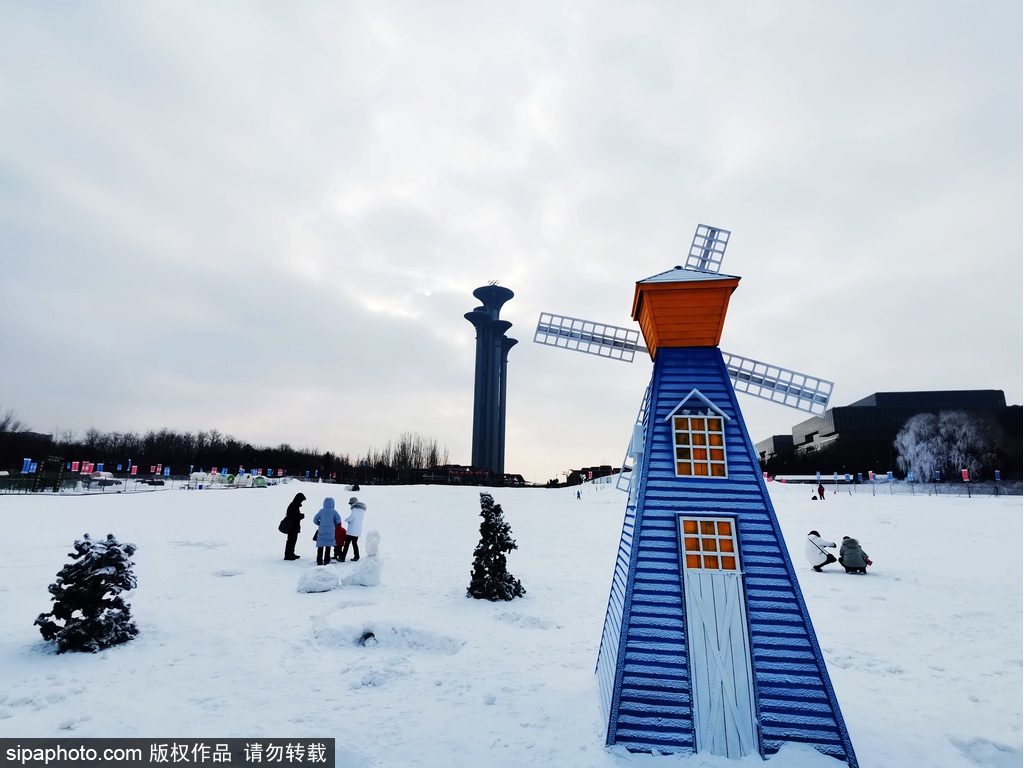 The Olympic Forest Park Ice & Snow Carnival is now open to the public! It covers an area of about 50,000 square meters and is divided into two parts: an ice rink and a snow rink. An artificial snow hill about 5 meters high attracts the attention of many visitors, who climb up the snow hill and then slide down. Snow hill surfing, snow chariot, snow spinning and other super snowy projects have been arranged!

The Carnival is expected to end at the end of February, and most of the visitors come as families, or in groups with friends. There are more people on weekends, and it is more convenient to enter from the south gate of the Olympic Forest Park South Park!

Tickets: 30 RMB, separate fee for the amusement programs

Address: No. 33 Kehui Road, Chaoyang District, Beijing

Transportation: Subway Line 8, Forest Park South Gate Station

2. Summer Palace Ice Rink

This is the city's largest natural ice rink, sitting in a historic royal garden. In winter, what is even more desirable than the snowy scenery of the Summer Palace? It must be ice skating at Kunming Lake! You can enjoy single ice rides, double ice rides, ice bikes, electric dog sleds, electric ice bumper cars and electric dragon boats. Come on and have fun on the weekend!

Single ice ride: 50 RMB/person

Double ice ride: 100 RMB/vehicle/2 persons

Single ice bike: 100 RMB/person

Electric dog sled: 100 RMB/person/20 minutes

Electric ice bumper car: 100 RMB / person / 25 minutes

Electric dragon boat: 100 RMB/person/20 minutes

Entrance and exit of the ice rink: Yulantang Pier, Paiyundian Pier, Xidi Pier

Tickets: 20 RMB for park admission

Address: No. 19, Xinjian Gongmen Road, Haidian District, Beijing

Transportation: Subway Line 4, Beigongmen Station, Exit D

3. Shichahai Ice Rink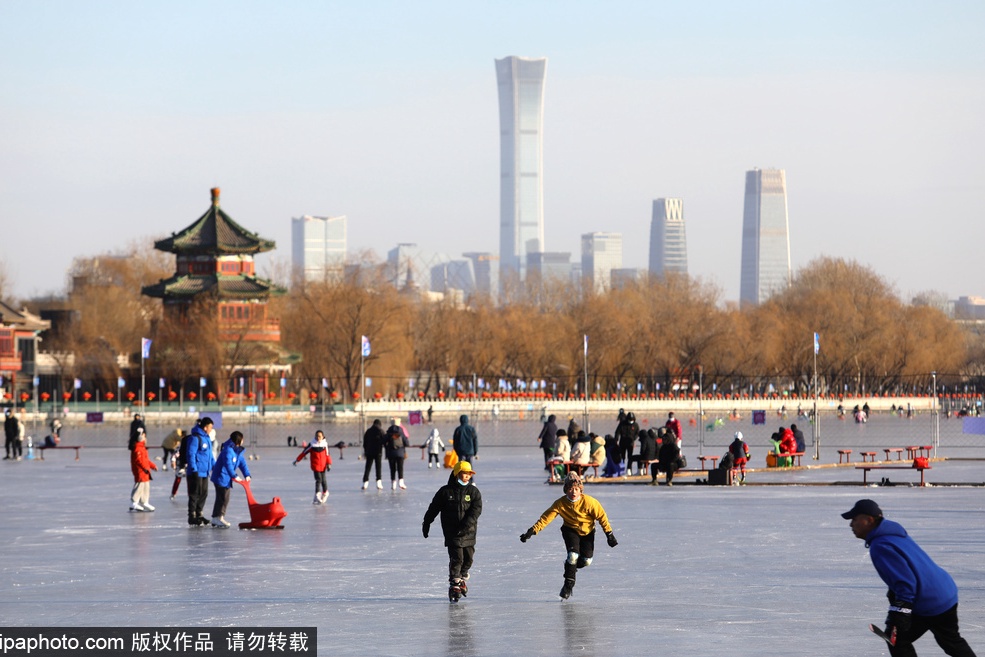 The Shichahai Ice Rink is open this year in two areas, Qianhai and Houhai, with a total operating area of 160,000 square meters. The entire area of Qianhai and the eastern area of Houhai are comprehensive areas. The ice rink provides visitors with recreational facilities such as single ice rides, double ice rides and ice bikes. The west side area of the Houhai is the speed skating area, which provides ice skates for visitors to play.

The price of ice rink admission is the same as previous years. The comprehensive area is 60 RMB on weekdays and 80 RMB on weekends and holidays; the speed skating area is 30 RMB on weekdays and 40 RMB on weekends and holidays; skates are 30 RMB per pair with a deposit of 100 RMB.

Opening hours are from 9:00 to 17:30. Qianhai Night Session is open from 17:00 to 21:00.

Address: No. 5 Qianhai Nanyan, Xicheng District, Beijing

Transportation: Subway Line 6, Beihai North Station is to Qianhai Ice Rink; Subway Line 2, Jishuitan Station is to Houhai Ice Rink

4. The 12th Taoranting Ice and Snow Carnival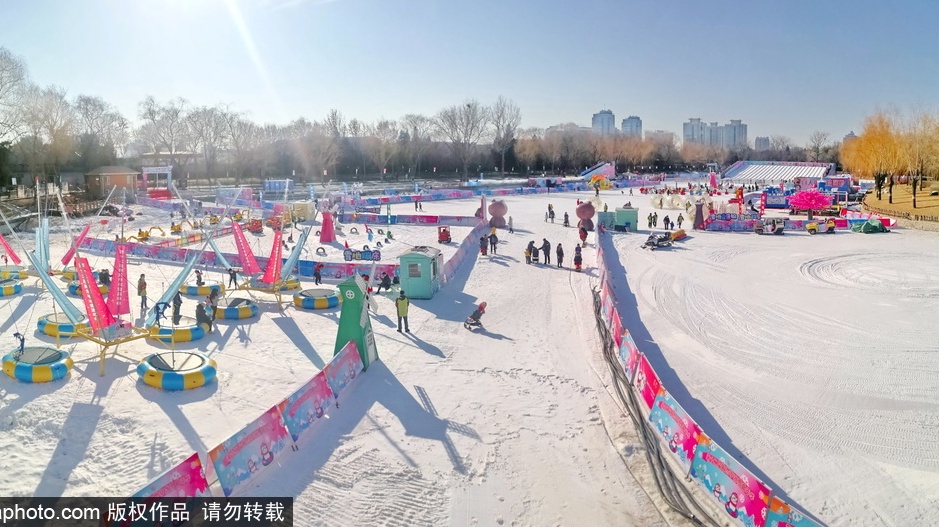 Adopting the main visual color of red and blue collision, the nearly 30,000-square-meter snow sports field is equipped with a large number of popular science exhibition boards. Inspiring images show the Winter Olympics, the history of the Winter Olympics, the Chinese Winter Olympics athletes, and the knowledge of the Winter Paralympics. At the entrance of the snow park is the mascot for the Year of the Tiger in Beijing Zoo, "Meng Meng", which attracts many children to take pictures.

There are not only popular classic items such as snow frisbee, snow tank and snow yo-yo, but also licensed merchandise for the Winter Olympics, Antarctic penguin stars and polar animal science popularization.

Ticket: 2 RMB for park admission, 50 RMB for the Ice Carnival. Penguins viewing, children's swings, ice maze and children's seesaws are free.

Address: No. 19 Taiping Street, Xicheng District, Beijing

Transportation: Subway Line 4, Taoranting Station, Exit C

5. Happy Snow and Ice Season at Shunyi Water Park

Come to the Snow World of Shunyi Olympic Water Park this winter and experience the joy of ice and snow! The Snow World of Water Park covers an area of 100,000 square meters, and this year there are many activities.

The super snow slide is loved by children. The snow slide is about 120 meters long, about 30 meters wide and 8 meters high, covering an area of more than 4,000 square meters, which can accommodate many people sliding in parallel at the same time. It is very exciting to rush down from the height! Snowmobile is a very cool sport. You can enjoy the curves, ramps, straight acceleration paths and other road modes on the large venue, and freely enjoy the speed and passion! There are also snow Thomas, snow banana boat, snow spinning and other amusement facilities. You can play all day long!

Tickets: 40 RMB, separate charge for projects

Address: No. 19, Baima Road, Shunyi District, Beijing

Transportation: Subway Line 15, Shunyi Station, Exit C. And then take Bus Shun No. 5 and get off at the Water Park Station.

6. Ice and Snow Wonderland in Fenghuangling Nature Park

The Ice and Snow Wonderland in Fenghuangling (Phoenix Mountain) Nature Park is now open! Backed by Phoenix Mountain and facing downtown Beijing, the air is very fresh and the view is fantastic! There are bumblebee and Optimus Prime models at the entrance, so don't forget to take a photo if you like!

There are all kinds of games and facilities that children and adults like, such as snow circles, sled cars, snow spinning, snow tanks, snow excavators, snow rollers, ice bicycles......, you can't stop playing! Kids who are military fans can also experience driving small tanks in the snow! The park also provides children with free snowball clips, snow shovels and other kinds of small tools, so that children can play with snow at will such as building snowmen, snowball fights, snowball clips! This year, there is a new snow treasure digging project, which is fantastic for children who like to explore! Come and experience the fun of digging up treasures and take them home directly!

Address: 50 meters southwest of the intersection at the east gate of Beijing Fenghuangling Scenic Area

Transportation: Take subway line 16 to Bei'anhe Station and exit at A northwest exit. Then take Bus No. 16 and get off at Fenghuangling Station.

Translated by LIU Yu