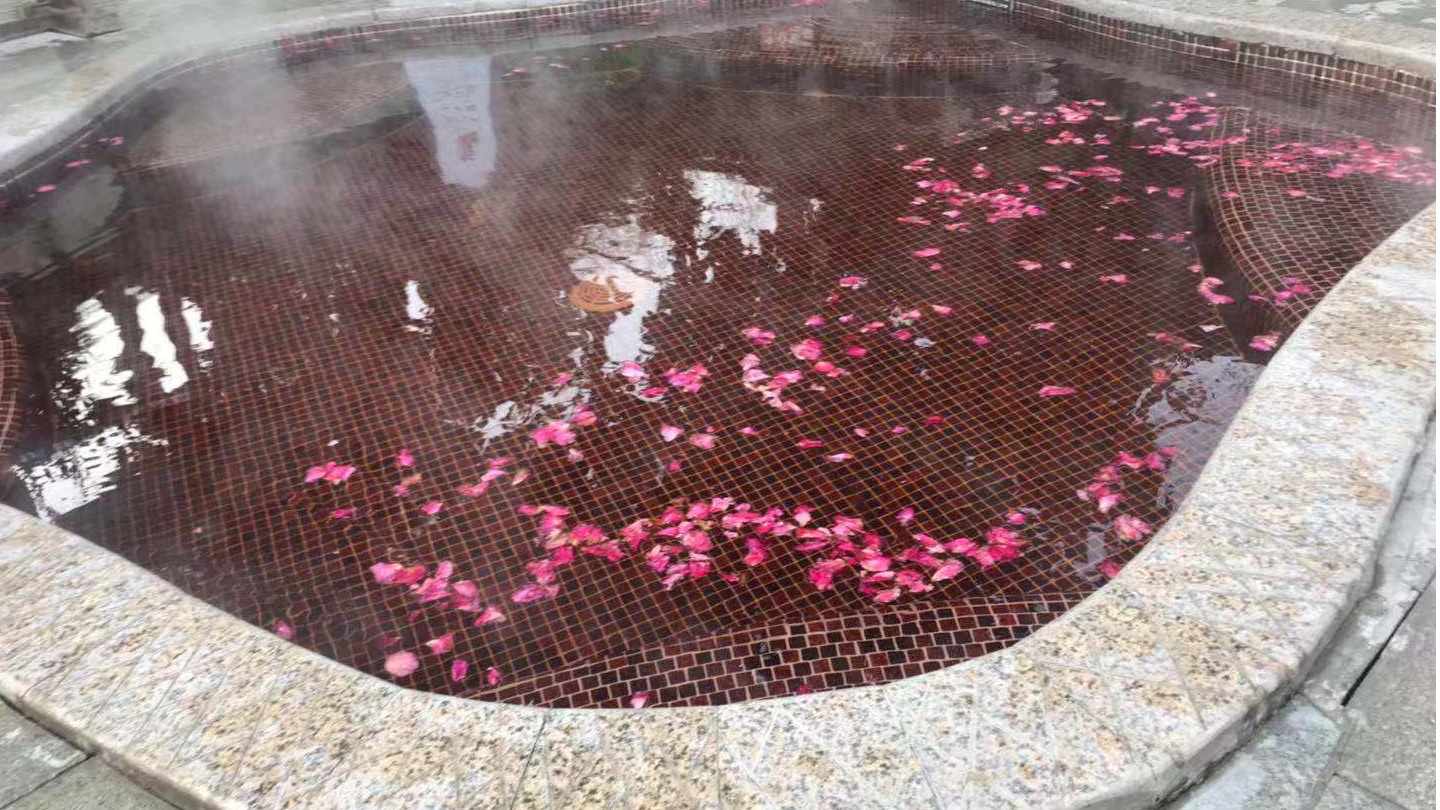 Longda Hot Spring Hotel

Longda Hot Spring Hotel takes the operational idea of "high starting point and stringent standard", and it possesses the hot spring hotel, rainforest spring hall, sports and fitness center (surfing), ecological food court, koi ornamental garden, garden of strange stones and ancient trees, orchid garden, fruit and vegetable garden and technological agricultural sightseeing garden. Among them, the hot spring hotel, rainforest spring hall, sports and fitness center and ecological food court are integrated buildings that cover an area of 138,000 square meters. It is a large and well-equipped indoor rainforest hot spring resort.

Address: Xincheng Town, Binhai New Area, Tianjin 天津市滨海新区新城镇

Shehuishan Jiayou Spa

Themed with the culture of the Song Dynasty, Shehuishan Jiayou Spa Hotel learns the business model of Ooedo-Onsen Monogatari in Japan; it is close to our aesthetics, and the wooden architecture also gives the illusion of exposure to the Song Dynasty.

The total area of Jiayou Spa reaches 20,000 square meters; what's more, there are a lot of specialty restaurants and other shops. At the same time of tasting special flavors, customers can wear Song-style bathrobes to have a rest and watch performances in Song markets, and they may have a feeling of traveling through time and space.

Address: No.198 Zhijing Road, Xiqing District, Tianjin 天津市西青区知景道198号

Donglihu Hot Spring

Tianjin Donglihu Hot Spring has a great landscape with lake surrounding and trees making a pleasant shade; it is only five-minute drive from Dongli Lake Scenic Area. The architectures of Donglihu Hot Spring are classic styles of Han and Tang Dynasties, with luxurious, elegant and nature qualities. It is the synthesis of high-end hot spring tourism in Beijing and Tianjin so far because it relies on local high-quality underground hot spring with a depth of 1,984 meters, and has 40 high-quality indoor and outdoor health hot spring pools.

The hot spring consists of two floors in the hot spring hotel, the first floor is the areas of hot spring pools and restaurant, and the second floor is the resting and fitness area. The hotel is just across from the Happy Valley. Therefore, it not only can keep visitors far away from the busy city center, but is also suitable to nurture the body and soul, as well as a wonderful place to experience the hot spring in winter. There is also a super large indoor spa that makes people feel like entering an indoor wonderland far from the hassle of the city.

Address: Hubin Road, Dongli District, Tianjin 天津市东丽区湖滨路

Renai Tuanbo Lake Hot Spring Center

The wonderful hot spring resort, Tuanbo Lake Hot Spring is located in the Tuanbo Lake Hot Spring Hotel in Jinghai County, and inside of Tuanbo Xincheng that is honored as "one city scenery and half city lake", it is a hot spring resort that takes nature, ecology, health and physiotherapy as its main and special services.

The resort has many advantages such as great environment and service, delicious buffet and perfect lounge facilities. It also has six outdoor hot spring zones of different themes that are available for 24 hours, including Mediterranean flavor zone, happy ocean zone, outdoor Cantonese custom zone, Hanfang healthcare zone, Caribbean legend zone and Boxin garden zone.

Address: Tuanbo Lake Hot Spring Hotel, Tuanbo Xincheng, Jinghai County, Tianjin 天津市静海县团泊新城团泊湖温泉酒店