Tuan Jie Hu is a national tourist destination located in the center of Beijing's Chaoyang district where hundreds of Chinese people mainly from the capital and its suburbs come to experience the beautiful scenery of the park.

The Park is a national tourist attraction covering an area of 12.3 hectares including 5.4 hectares of water area and it has a lake that was built in on the basis of abandoned kilns by the local people in 1958 from which it derived its name and was officially opened to the public as park in 1986 according to a brief introduction about the Park at the front gate there.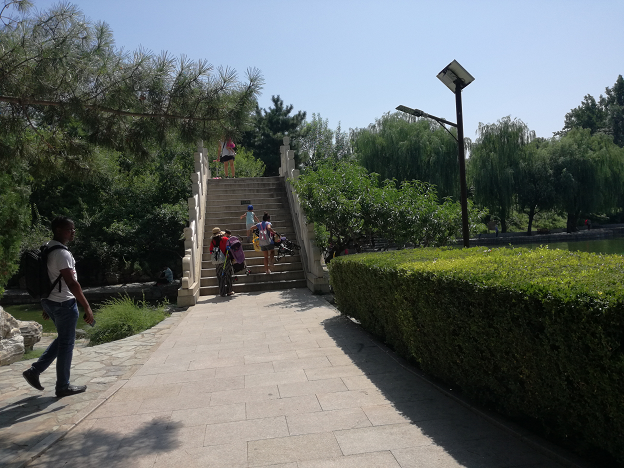 Domestic tourists visiting Tuan Jie Hu can enjoy beautiful views of the area mainly colorful flowers for romance, love and peace and ducks and boats in the lake with green trees under them, benches to take breathing and take a single or group of photos and buildings around.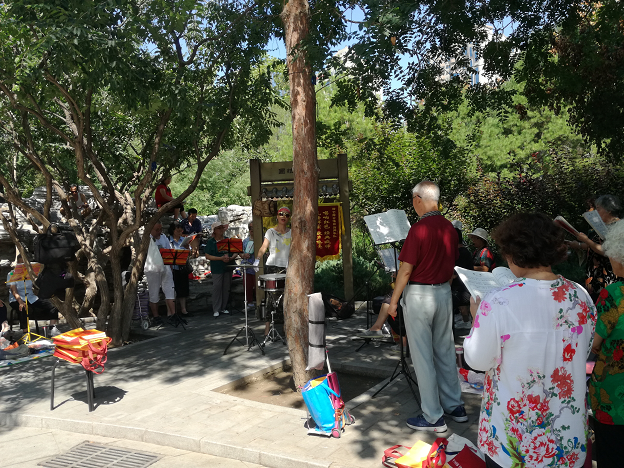 Tourists never feel boring during their stay at Tuan Jie Hu Park because it provides entertainment and amusement and there are musicians and locals performing traditional dancing and plays together. You don't watch only one or two persons performing a show or singing a song, but see collective participation of all around except you and your team whom you have never been there before. For those who don't have everything to play by heart, they can read from a given books.

People of different ages including children and those with disabilities are part of those who frequently visit Tuan Jie Hu Park every day.

There are special area for children to have their fun or play with rubber toys, cars, ride artificial horse connected with machines and used as living things on them to please children while parents are with them with much care and support.

But near the lake and bridges for crossing, there is a warning note reading, 'No swimming, no skating, no fishing and climbing and so on', which aims at that Tuan Jie Hu Park is for tourism purposes only, but not for other reasons.

People don't often fail to break rules and certain disciplines set up only to keep and improve the well-being and for better environment and safety and health of the young children.

Tuan Jie Hu Park receives largest number of domestic tourists during the summer, in particular, July and August of every year.

Students, workers and other people, who are on vacation, also visit this Park at this moment.

Tuan Jie Hu Park is among key tourist locations in Beijing, the capital of People's Republic of China. The Park is a peaceful place in the hustling city.

International and domestic tourists are familiar with Beijing's historic and tourist destinations like the Forbidden City, the Great Wall, National Museum of China, the Summer Palace and so many attractions worth experiencing during your life time. Therefore, Tuan Jie Hu is unique for the domestic tourism, but foreigners are also welcome.

Mohamed Osman Abdi contributes to the article. The ideas expressed are the author's alone, and do not represent the position of our website.